Awning Cleaning Services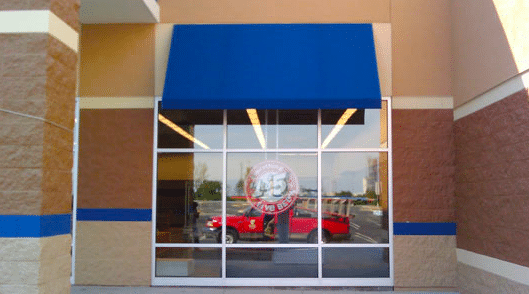 Awnings Above can provide Atlanta area homeowners with awning cleaning services to get rid of built-up dust, grime, and mold. It is recommended that you schedule this kind of service every 2-3 years, or more often if your home or business is in an area that sees a lot of dust. This will help to preserve and protect your overhang, and it will help it to look great for years to come.
Please read on to learn more about the services we can provide for you.
General or Light Awning Cleaning
When there aren't any serious stains or a lot of built-up dust on the fabric or canvas, we will do the following:
Brush off any loose dirt or dust from the fabric.
Hose the fabric awning down.
Prepare a cleaning solution of water and mild soap.
Use a soft bristle brush to clean the fabric and to scrub at any stains.
Allow the cleaning solution to soak into the awning fabric.
Rinse the awning fabric thoroughly to get all of the cleaning solution off.
Air dry the fabric awning material.
Removal of Stubborn Stains and Mildew
For hard-to-remove stains and built-up mold on the materials, we do the following:
Clean the awning fabric with a soft bristle brush.
Allow the cleaning mixture to soak into the awning fabric for up to 20 minutes.
Rinse the fabric thoroughly.
Let the awning fabric air dry.
Repeat the cleaning steps if necessary.
Contact us to make an appointment for your home or commercial location.