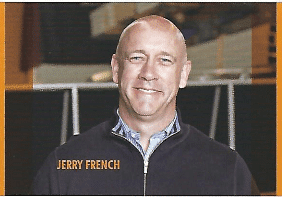 Jerry French had been working in the high-tech world of Corporate America for several years when he decided it was time for a change. While he had been successful as a consultant assisting large companies with the installation of enterprise software, he decided that it was time for him to get off of the road and spend more time with the family.
In the awning business, Jerry saw a market where there weren't any defined national leaders and few large regional players. In 2005, Jerry formed his new company named "Awnings Above," in Duluth, Georgia. His vision was for a company that would offer a broad array of related shading products, apply technology to all aspects of the business, focus primarily on commercial work and expand to throughout the Southeast. He has used his corporate experience to bring added efficiency to the awning business by offering a wide range of products, general contractors can hire us to do anything, which is a real advantage to them and to us.
"Technology has been a key to our success," he said "It really adds efficiency to every part of the business from estimating to getting things fabricated to how we interact with customers. Large general contractors that we work with appreciate the ways we apply technology."
The menu of products from Awnings Above ranges from fabric awnings and canopies to retractable awnings, shade sails and Bahama shutters. While the products are diverse, they can be supported with a common skill set by his team of 12 employees.
In this business, you have a tangible product where you can touch and feel the quality that you bring to the table and we've found that the construction industry has great people who we like working with. It's an open industry where you can build relationships and get thing done. So, for Jerry, the move from business computer software to awnings has been a fulfilling experience.
and learn more.